Can Blood Pressure Natural Remedies Really Work?
If you suffer from high blood pressure, then you should realize that there are many symptoms that can help you to diagnose it, but only a doctor can give you a proper diagnosis on which you can act.
Simply taking a blood pressure test in your local pharmacy is not going to be enough to give you an accurate representation of your numbers. However, when it comes to your condition, natural remedies are generally considered to be the most effective choice, and ones that you can do at home.
Can You Control Your Own Blood Pressure?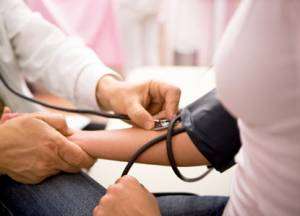 For those who have been taking blood pressure pills for years, it may come as a surprise that blood pressure natural remedies can actually be effective.
The truth is that there are many different remedies and treatments that can be utilized by people who suffer from this, even without having to take prescription medications.
Obviously, before you look into any kind of home remedy or treatment, you should make sure that you talk to doctor to ensure that you are healthy enough to be making major changes to your diet or lifestyle, but most experts believe that natural remedies and proper diets are highly beneficial.
What Is Causing Your High Blood Pressure?
The first thing that you may want to consider is just what is causing your high blood pressure in the first place. There are many different causes of this health condition, and different levels.
Normal blood pressure is considered to be approximately 120/80, with pre-hypertension levels rated at 120-139 over 80-90. Stage one high blood pressure is 140-159 over 90-99, while stage to high blood pressure is 116 above over 100 and above.
These numbers will change over time of course, and in certain circumstances, so you will not be put into a particular category unless you measure within a range several times in different instances.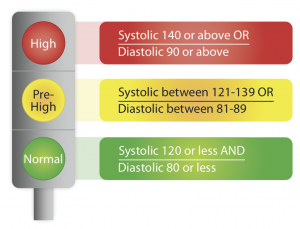 It can be caused by stress, and often the stress of entering a doctor's office and this needs to be considered.
Other common causes of this include smoking, obesity, lack of activity or exercise, a diet that is high in salt, and excessive alcohol consumption. Many people with the pressure on the higher side will fall into many of the above categories, which is certainly no accident. When neglecting this issue, the heart disease can develop.
Can High Blood Pressure Home Remedies Help You?
It is important that you start treating your condition as soon as possible so as to avoid heart problems or other serious issues with your organs.
Over time, excessively high blood pressure can result in hardening of the arteries, chest pain, angina, heart attacks, and stroke.
One of the most common natural remedies is simply to reduce bad lifestyle choices such as smoking, alcohol intake, and a poor diet. This is often enough for many people to reduce their blood pressure out of dangerous levels.
There are certain recommendations for natural foods and nutrients that can help to reduce blood pressure, including the regular use of natural garlic or garlic supplements, Omega fatty acids, nuts, seeds, and legumes, and eliminating red meats from your diet.
To learn what to eat and change your lifestyle I recommend the Total Wellness Cleanse, which I believe is the only program online that care about your health!
For the most part, these dietary changes make perfect sense, and when combined with eliminating alcohol and cigarettes, can turn an otherwise unhealthy person into a very healthy person in a short period of time.
Are Home Remedies For Blood Pressure Safe?
If making these kinds of changes are not enough to positively impact your heart problems, then you may want to look into natural home remedies and treatments that have been proven successful for other people.
Some of these include the use of certain ingredients such as vinegar, Apple cider vinegar, lemons, honey, and other ingredients.
Other home remedies are more holistic and systemic in nature, including meditation, yoga, and stress reduction techniques. By simply getting more sleep and eliminating stress from your life, you may find that your blood pressure naturally begins to drop and that you feel an increase in your health.
Also adding some natural health supplements is a great thing to do, one of the best supplement for this is the X-Tend Life Omega 3 Fatty Acid supplement.  I have been using them for more than 3 years and as a vegan I enjoy some great health.
Where Can You Find More Information On Home Remedies For High Blood Pressure?
Because of the dangers of this health problem, it is extremely important that you get help from a medical professional.
However, before taking any kind of prescription medication for high blood pressure, you may want to talk to your doctor about natural remedies and treatments that can help you to avoid having to take prescription medications.
Your doctor will probably advise that you make lifestyle changes, many of which have been shown to drastically reduce blood pressure in a short amount of time.
By taking these measures now, you may be able to reduce the impact that high blood pressure is having on your organs, and maybe even create a healthier body.
There are also some supplements specifically designed to lower blood pressure by including some vitamins and minerals into the supplement. The most popular one online is the Hypercet Blood Pressure formula.
Hypercet maintains blood pressure within the normal range. Supports systemic balance in the cardiovascular system responsible for regulating blood flow and healthy blood pressure. Supports healthy circulation and coronary artery health.
You can find out more on the official website and do not forget to read the FAQ and see the ingredients. It will help you to understand how it works.
Now, all you have to do is to take some action and enjoy your new lifestyle.